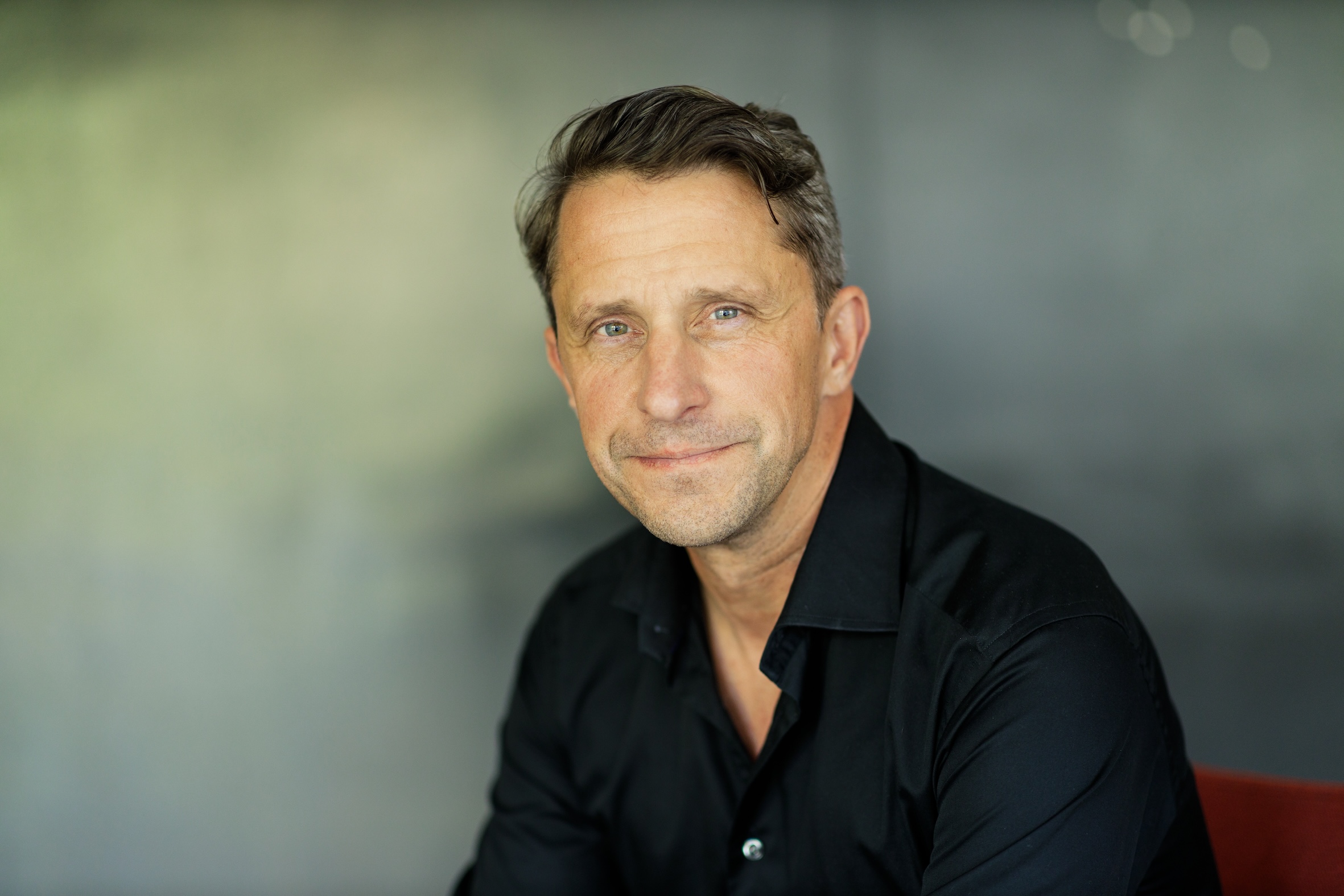 Below you will first find manuscripts on arXiv (late stage working papers), then manuscripts (newest first) published in journals, proceedings, and book chapters, respectively.
arXiv Submissions
Comparison of programming languages given four statistical model designs with varying sample size (Furia et al., 2023).
C. A. Furia, R. Torkar, and R. Feldt. Towards causal analysis of empirical software engineering data: The impact of programming languages on coding competitions. arXiv preprint, arXiv:2301.07524, 2023
R. Berntsson Svensson and R. Torkar. Not all requirements prioritization criteria are equal at all times: A quantitative analysis. arXiv preprint, arXiv:2104.06033, 2023
W. Levén, H. Broman, T. Besker, and R. Torkar. Testing the Broken Windows Theory in the context of technical debt. arXiv preprint, arXiv:2209.01549, 2022
Journal and Magazine Publications
Process for Bayesian data analysis (Furia et al., 2021). Directed acyclic graph encoding assumptions concerning causality (Scholz and Torkar, 2020). Note: Also accepted to Journal First track at the 42nd International Conference on Software Engineering (ICSE 2020). Overview of ISBST (Marculescu et al., 2018). Study selection process (Afzal et al., 2016). Ratio of equivalent mutant reduction to the project's branch coverage (Madeyski et al., 2013). Overlapping prioritization item hierarchy (Riņķevičs & Torkar, 2012). Distribution of primary studies (Afzal & Torkar, 2011). Clusters in a 3D factor space after factor analysis (Feldt et al., 2010).
Conference and Workshop Proceedings
N. bin Ali, H. Edison, and R. Torkar, "The impact of a proposal for innovation measurement in the software industry," In 2020 IEEE International Symposium on Empirical Software Engineering and Measurement (ESEM), Oct. 5–9, 2020. 10.1145/3382494.3422163
J. Sundell, R. Torkar, K. Lundqvist, and H. Forsberg. "Prediction of undetected faults in safety-critical software," In 2019 IEEE International Conference on Software Testing, Verification and Validation Workshops (ICSTW), April 22–23, 2019. 10.1109/ICSTW.2019.00069
F. Dobslaw, R. Feldt, D. Michaëlsson, P. Haar, F. Gomes de Oliveira Neto, and R. Torkar. "Estimating return on investment for GUI test automation tools," In 30th International Symposium on Software Reliability Engineering (ISSRE'19), Oct. 28–31, 2019. 10.1109/ISSRE.2019.00035
Analyzing Likert scale data. (Berntsson Svensson et al., 2019).
R. Berntsson Svensson, R. Feldt, and R. Torkar. "The unfulfilled potential of data-driven decision making in agile software development," In Agile Processes in Software Engineering and Extreme Programming (XP 2019). Lecture Notes in Business Information Processing, vol. 355. May 21–25, 2019. 10.1007/978-3-030-19034-7_5
R. Feldt, F. Gomes de Oliveira Neto, and R. Torkar. "Ways of applying artificial intelligence in software engineering," In 6th International Workshop on Realizing Artificial Intelligence Synergies in Software Engineering (RAISE'18), May 27, 2018. 10.1145/3194104.3194109
M. Felderer, B. Marculescu, F. Gomes de Oliveira Neto, R. Feldt, and R. Torkar. "A testability analysis framework for non-functional properties," In 11th International Conference on Software Testing, Verification and Validation (ICST'18)—2nd International Workshop on Testing Extra-Functional Properties and Quality Characteristics of Software Systems, April 9, 2018. 10.1109/ICSTW.2018.00028
L. Nakyanzi Gwosuta, R. Darwish, and R. Torkar. "A short report from an experiment on improving functional test coverage maximization in the automotive industry," In 10th International Conference on Software Testing, Verification and Validation (ICST'17)—Industry track, March 13–17, 2017.
M. Irshad, R. Torkar, K. Petersen, and W. Afzal. "Capturing cost avoidance through reuse: Systematic review and industrial evaluation," In 20th International Conference on Evaluation and Assessment in Software Engineering (EASE'16), June 1–3, 2016. 10.1145/2915970.2915989
Novelty Search algorithm behavior with different number of optimization steps (Marculescu et al., 2016).
B. Marculescu, R. Feldt, and R. Torkar. "Using exploration focused techniques to augment search-based software testing: An experimental evaluation," In 9th International Conference on Software Testing, Verification and Validation (ICST'16), April 10–15, 2016. 10.1109/ICST.2016.26
L. Gren, R. Torkar, and R. Feldt. "Group maturity and agility, are they connected?—A survey study," In 41st Euromicro Conference on Software Engineering and Advanced Applications (SEAA'15), Aug. 26–28, 2015. 10.1109/SEAA.2015.31
F. Gomes de Oliveira Neto, R. Torkar, and P. D. L. Machado. "An initiative to improve reproducibility and empirical evaluation of software testing techniques," In 37th International Conference on Software Engineering (ICSE'15)—New Ideas and Emerging Results, May 20–22, 2015. 10.1109/ICSE.2015.197
E. Lindqvist, H. Larsson, and R. Torkar. "Outliers and replication in software engineering," In 21st Asia-Pacific Software Engineering Conference (APSEC'14), Dec. 1–4, 2014. 10.1109/APSEC.2014.40
N. A. Ghazi, J. Andersson, R. Torkar, K. Petersen, and J Börstler. "Information sources and their importance to prioritize test cases in heterogeneous systems context," In 21st European Conference on Systems, Software and Services Process Improvement (EuroSPI'14), June 25–27, 2014. 10.1007/978-3-662-43896-1_8
L. Gren, R. Torkar, and R. Feldt. "Work motivational challenges regarding the interface between agile teams and a non-agile surrounding organization: A case study," In Agile 2014, July 28–August 1, 2014. 10.1109/AGILE.2014.13
Overview of the ISBST system (Marculescu et al., 2013).
B. Marculescu, R. Feldt, and R. Torkar. "Objective re-weighting to guide an interactive search based software testing system," In 12th International Conference on Machine Learning and Applications (ICMLA'13), Dec. 4–7, 2013. 10.1109/ICMLA.2013.113
B. Marculescu, R. Feldt, and R. Torkar. "Practitioner-oriented visualization in an interactive search-based software test creation tool," In 20th Asia-Pacific Software Engineering Conference (APSEC'13), Dec. 2–5, 2013. 10.1109/APSEC.2013.120
F. Gomes de Oliveira Neto, R. Feldt, R. Torkar, and P. D. L. Machado. "Searching for models to evaluate software technology," In 1st International Workshop on Combining Modelling and Search-Based Software Engineering, co-located with the 35th International Conference on Software Engineering (ICSE'13), May 18–26, 2013. 10.1109/CMSBSE.2013.6604430
Distribution concerning preperation time (Holt et al., 2012).
N. E. Holt, R. Torkar, L. Briand, and K. Hansen. "State-based testing: Industrial evaluation of the cost effectiveness of round-trip path and sneak-path testing strategies," In 23rd International Symposium on Software Reliability Engineering (ISSRE'12), Nov. 27–30, 2012. 10.1109/ISSRE.2012.17
B. Marculescu, R. Feldt, and R. Torkar. "A concept for an interactive search-based software testing system," In 4th International Symposium on Search-Based Software Engineering (SSBSE'12), Sept. 28–30, 2012. 10.1007/978-3-642-33119-0_21
E. Engström, R. Feldt, and R. Torkar. "Indirect effects in evidential assessment: A case study on regression test technology adoption," In 2nd International Workshop on Evidential Assessment of Software Technologies(EAST'12), 22 Sept. 2012. 10.1145/2372233.2372239
J. Pelto-Piri, P. Molin, and R. Torkar. "A unified model for server usage and operational costs based on user profiles: An industrial evaluation," In 24th International Conference on Software Engineering and Knowledge Engineering (SEKE'12), July 1–3, 2012.
B. Marculescu, R. Feldt, R. Torkar, L.-G. Green, T. Liljegren, and E. Hult. "Flexible and low-cost measurements for space software development—The measurements exploration framework," In Data Systems in Space (DASIA'11), May 17–20, 2011.
Criteria when prioritizing by numerical assignment (Berntsson Svensson et al., 2011).
R. Berntsson Svensson, T. Gorschek, B. Regnell, R. Torkar, A. Shahrokni, R. Feldt, and A. Aurum. "Prioritization of quality requirements: State of practice in eleven companies," In 19th International Requirements Engineering Conference (RE'11), Aug. 29–Sept. 2, 2011. 10.1109/RE.2011.6051652
S. Mairhofer, R. Feldt, and R. Torkar. "Search-based software testing and test data generation for a dynamic programming language," In 13th annual conference on Genetic and evolutionary computation (GECCO'11), July 12–16, 2011. 10.1145/2001576.2001826
R. Torkar, N. M. Awan, A. K. Alvi, and W. Afzal. "Predicting software test effort in iterative development using a dynamic Bayesian network," In 21st IEEE International Symposium on Software Reliability Engineering (ISSRE'10), (Industry Practice Track), Nov. 1–4, 2010.
Plot of predicted vs. actual FST values at the system testing phase (Afzal et al., 2010).
W. Afzal, R. Torkar, R. Feldt, and G. Wikstrand. "Search-based prediction of fault-slip-through in large software projects," In 2nd International Symposium on Search Based Software Engineering (SBSE'10), Sept. 7–9, 2010. 10.1109/SSBSE.2010.19
R. Feldt, J. Schulte, P. Preissing, B. Marculescu, R. Torkar, and E. Hult. "Optimizing verification and validation activities for software in the space industry," In Data Systems in Space (DASIA'10), July 1–4, 2010.
R. Feldt, R. Torkar, E. Ahmad, and B. Raza. "Challenges with software verification and validation activities in the space industry," In 3rd International Conference on Software Testing, Verification and Validation (ICST'10), April 6–10, 2010. 10.1109/ICST.2010.37
W. Afzal, R. Torkar, and R. Feldt. "Search-based prediction of fault count data," In 1st International Symposium on Search Based Software Engineering (SBSE'09), May 13–15, 2009. 10.1109/SSBSE.2009.17
R. Torkar, T. Gorschek, and R. Feldt. "Eight conference on software engineering research and practice in Sweden (SERPS'08)," SIGSOFT Softw. Eng. Notes 34(2), pp. 31–33, 2009. 10.1145/1517459.1517461
R. Feldt, C. Wohlin, C. Gencel, T. Gorschek, L. Kuzniarz, D. Šmite, M. Svahnberg, and R. Torkar. "Quality Evaluation for the Licentiate—A Swedish Intermediate Research Degree", Swedish National Agency for Higher Education's Conference on Quality, May 13–14, 2009.
Actual and predicted fault count data (Afzal et al., 2008).
W. Afzal, R. Torkar, and R. Feldt. "Prediction of fault count data using genetic programming," In Multi-topic Conference (INMIC'08), Dec. 23–24, 2008. 10.1109/INMIC.2008.4777762
W. Afzal and R. Torkar. "Lessons from applying experimentation in software engineering prediction systems," In 2nd International Workshop on Software Productivity Analysis and Cost Estimation (SPACE'08), co-located with 15th Asia-Pacific Software Engineering Conference (APSEC'08), Dec. 3–5, 2008.
M. Bäumer, P. Seidler, R. Torkar, P. Tomaszewski, L.-O. Damm, and R. Feldt. "Predicting fault inflow in highly iterative software development processes: An industrial evaluation," In 19th International Symposium on Software Reliability Engineering (ISSRE'08), Nov. 11–14, 2008.
W. Afzal and R. Torkar. "Suitability of genetic programming for software reliability growth modeling," In International Symposium on Computer Science and Its Applications (CSA'08), Oct. 13–15, 2008. 10.1109/CSA.2008.13
Boxplots of residuals (Afzal & Torkar, 2008).
W. Afzal and R. Torkar. "A comparative evaluation of using genetic programming for predicting fault count data," In 3rd international Conference on Software Engineering Advances (SEA'08), Oct. 26–31, 2008. 10.1109/ICSEA.2008.9
D. Šmite, N. B. Moe, and R. Torkar. "Pitfalls in remote team coordination: Lessons learned from a case study," In 9th International Conference on Product-Focused Software Process Improvement (PROFES'08), A. Jedlitschka and O. Salo, Eds. Lecture Notes In Computer Science, vol. 5089, pp. 345–359. Springer-Verlag, Berlin, Heidelberg. 10.1007/978-3-540-69566-0_28
W. Afzal, R. Torkar, and R. Feldt. "A systematic mapping study on non-functional search-based software testing," In 20th International Conference on Software Engineering and Knowledge Engineering (SEKE'08), July 1–3, 2008.
R. Torkar, R. Feldt, and T. Gorschek. "Extracting generally applicable patterns from object-oriented programs for the purpose of test case creation," In B. Russo, E. Damiani, S. A. Hissam, B. Lundell and G. Succi, Eds. Open Source Development, Communities and Quality, volume 275 of IFIP, pp. 281–287, Sept. 7-10, 2008. Springer. 10.1007/978-0-387-09684-1_24
Quartet tree clustering based on ΔVAT distances between test case traces (Feldt et al., 2008).
R. Feldt, R. Torkar, T. Gorschek, and W. Afzal. "Searching for cognitively diverse tests: Towards universal test diversity metrics," In Software Testing Verification and Validation Workshop (ICSTW'08), co-located with 1st International Conference on Software Testing, Verification and Validation (ICST'08). April 9–11, 2008. 10.1109/ICSTW.2008.36
W. Afzal and R. Torkar. "Incorporating metrics in an organizational test strategy," In Software Testing Verification and Validation Workshop (ICSTW'08), co-located with 1st International Conference on Software Testing, Verification and Validation (ICST'08). April 9–11, 2008. 10.1109/ICSTW.2008.23
R. Feldt, R. Torkar, L. Angelis, and M. Samuelsson. "Towards individualized software engineering: Empirical studies should collect psychometrics," In International Workshop on Cooperative and Human Aspects of Software Engineering (CHASE'08), May 13, 2008. 10.1145/1370114.1370127
T. Gorschek, S. Fricker, R. Feldt, R. Torkar, C. Wohlin, and M. Mattsson. "1st International Global Requirements Engineering Workshop—GREW'07," SIGSOFT Softw. Eng. Notes 33(2), pp. 29–32, March 2008. 10.1145/1350802.1350807
R. Torkar and S. Mankefors. "A survey on testing and reuse," In International Conference on Software-Science, Technology & Engineering (SwSTE'03), Nov. 4–5, 2003. 10.1109/SWSTE.2003.1245437
R. Torkar, S. Mankefors, K. Hansson, and A. Jonsson. "An exploratory study of component reliability using unit testing," In 14th International Symposium on Software Reliability Engineering (ISSRE'03), Nov. 17–21, 2003. 10.1109/ISSRE.2003.1251045
S. Mankefors, R. Torkar, and A. Boklund. "New quality estimations in random testing," In 14th international Symposium on Software Reliability Engineering (ISSRE'03), Nov. 17–21, 2003. 10.1109/ISSRE.2003.1251067
Book Chapters
Posterior probability plots of parameters in datasets with and without missingness (Torkar et al. 2020).
R. Torkar, R. Feldt, and C. A. Furia (2020) "Bayesian data analysis in empirical software engineering—The case of missing data," in Contemporary Empirical Methods in Software Engineering, M. Felderer and G. Horta Travos (eds). Ch. 11. Springer. 10.1007/978-3-030-32489-6_11
W. Afzal and R. Torkar (2016) "Towards benchmarking feature subset selection methods for software fault prediction," in Computational Intelligence and Quantitative Software Engineering, W. Pedrycz, G. Succi, and A. Sillitti (eds). Ch. 3. Springer. 10.1007/978-3-319-25964-2_3
W. Afzal, R. Torkar, R. Feldt, and T. Gorschek (2009) "Genetic programming for cross-release fault count predictions in large and complex software projects," in Evolutionary Computation and Optimization Algorithms in Software Engineering, M. Chis (ed). Ch. 6. Hershey:IGI Global. 10.4018/978-1-61520-809-8.ch00